M-PACT Moving Parents and Children Together
Sligo Development Centre, Cleveragh Road, Sligo F91 W2KH / sligoleitrim@alcoholforum.org / 071 91 50578 / Mon – Wed 9:00 am – 5:00pm / www.alcoholforum.org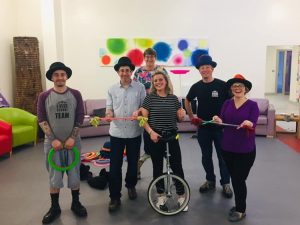 M-PACT is a free service, offering a holistic approach to support all family members affected by parental substance misuse.
Although our office is located in Sligo the programme can be run wherever there is a need in either County Sligo or Leitrim.
Following a comprehensive family assessment, the programme runs for eight consecutive weeks. With trained Facilitators , each weekly session covers a different topic and combines separate group work with children and adults, family units and the whole group , working together to better understand how parental substance misuse has affected their lives, increasing the range of coping strategies and interrupt repeating patterns of harmful behaviour and reduce risks. A programme can bring together up to eight families at any one time, where at least one parent has or has had an alcohol or drug problem and where there is at least one child aged 8-17 years old. Each family has a review session shortly after the programme ends and a reunion session, approximately three months later, bringing the families together for the final time.
Programme Aims:
To offer the opportunity for change that is unlikely without external help
To improve communication within the family
To raise parent's awareness about the impact their misuse has on all family members
To support children and young people whose parent(s) misuse or have misused drugs and/or alcohol
To reduce negative impact of substance misuse on children, young people and the family
To interrupt repeating patterns of harmful behaviour and reduce risks
To increase the range of coping strategies and raise self-esteem
To strengthen protective and resilience factors
To provide education around substance misuse
To identify additional needs of both parents, children and young people and guide them towards further help
To explore values and beliefs that families carry
To reduce the risk of children misusing substances – breaking the cycle of intergenerational substance misuse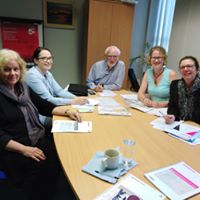 How Does M-PACT help?
M-PACT promotes a whole family approach ensuring children and young people living with parental substance misuse are safe, visible and their voices are heard. Its looks at the impact of substance misuse to family life and the effects on children and young people and it aims to reduce the shame and stigma associated with parental substance misuse and focuses on helping and supporting families to make positive changes.
The programme helps build resilience and coping strategies by promoting positive and honest communication. It improves parental recognition of children's health and supports appropriate referrals for drug and alcohol treatment.
During the programme we expect to see:
Improved family environments
Enjoyed quality as a family
Improved communication
The overall outcomes of M-PACT can vary and broadly speaking there is improved communication and changed attitudes around addiction. M-PACT supports families to think about what they need as individuals and families to keep safe and recognise when there are problems.
Who is the client group?
Families who have been affected by parental substance misuse, where there are children aged between 8–17years.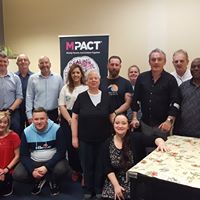 Referral Criteria
M-PACT takes referrals for the whole family and there are multiple benefits of working with the whole family. The criteria for M-PACT is quite broad – families who are or have been affected by parental substance misuse
Generally the referral would be for the family with a substance misusing adult, drugs (illegal/prescribed) or alcohol. Ideally this person would be engaged in a harm reduction programme or other treatment or recovery. However, this is optional as some people go on to access treatment after M-PACT, but there must be some willingness to change
The non-misusing adults affected by the drug/alcohol use of another adult can also attend
Where there are children aged between 8–17 years in the family.
The family unit attending M-PACT can be made up with another adult family member e.g. Grandmother or Aunt if the parents do not want to or are unable to engage in the process
In some cases a child can attend on their own with parental consent
Here are some actual comments from past M-PACT participants:
" I honestly think without MPACT I don't think we would be where we are now …we were just at complete breaking point … it was just enough for us to push us in the right direction"
"It has helped us get closer, talk about things we don't normally talk about, quite hard for me to hear"
"You get to know the other people there are just like you, they're in the same situation as you … you bond with them but in a way that you wouldn't bond with someone else "
"That was the first time we had spoke about his addiction …and how it has an impact on him, myself, the family and how much we've gone through with it "
It was better to get things off my chest it made me feel a lot better "

To become a monthly featured member please complete this template and email to ppn@sligococo.ie. Members will be selected on a first come first served basis, provided all the correct information is given, until we have filled a full 12 month cycle.