On 17th May, the National PPN Network hosted an information session for the PPN member groups.
This session saw presentations from Peter Boland from the Alliance For Insurance Reform and Nick Ryan from BHP.
Participants were first given an overview of the national picture with regard to insurance, what was happening to try and address the crisis and how the community sector could lobby for change. There was then an opportunity to get sectoral and individual questions answered.
View Full Recorded Video Session HERE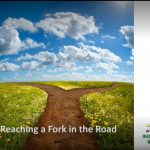 View Slide Presentation from Alliance for Insurance Reform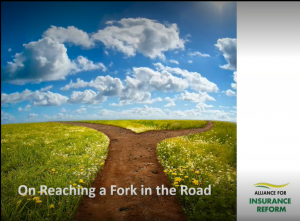 GRASSROOTS INSURANCE CAMPAIGN
Be sure that your group lets your local TD / Minister / Elected Representative know about the impact that rising insurance premiums are having on your work. Only by collectively advocating for change will we be able to address this issue. Please find below templates kindly provided by the Alliance for Insurance Reform for any approach you would like to make.
FOR USE IN TEXTS AND PHONE CALLS:
Dear [NAME)
Despite all the insurance reform work carried out so far, 42% of organisations say insurance premiums threaten their future. Insurance is something that your government CAN fix, but it must happen quickly. Please speed up promised reforms on rebalancing the duty of care and reforming of PIAB. Please get insurers to pass on gains. Please get additional competition into the market. Thank you, [YOUR NAME]
Other 1-liners that might be useful in text messages or phone calls:
You have a once-in-a-generation opportunity to get insurance sorted….but it must happen quickly
Insurance reform is the low-hanging fruit….but it must happen quickly
Don't turn an open goal into an own goal
FOR USE IN EMAILS AND LETTERS:
Dear [NAME]
Recent research by the Alliance for Insurance Reform shows that:
42% of organisations say that

insurance

premiums are threatening their future
90% say Government is not doing enough to address the issue of

insurance

costs
In addition, an ongoing survey of insurance premium renewals confirms that liability premiums continue to increase by 16%.
While recent reforms such as the judicial guidelines are welcome and are having an impact on private motor premiums, they are clearly not having an impact on the liability premiums paid by businesses, voluntary and community groups, sports and cultural organisations and charities. Insurers are simply not passing on the benefits of recent reforms to liability insurance policyholders. And other reforms that would impact on liability premiums are not happening fast enough.
To restore policyholder faith in the process, I urge you to ensure that Government:
does everything in its power to ensure incumbent insurers pass on the benefits of reforms

moves quicker on getting additional competition into the market

delivers very quickly on promised legislation rebalancing the duty of care

enacts the draft legislation reforming PIAB this year
Ultimately your government can and must get liability insurance premiums down to affordable levels with reforms that keep them that way.
If you want Ireland to recover from all the current challenges through our SMEs and voluntary and community organisations, then get insurance reform sorted now.
Kind regards,
[YOUR NAME]
NOTE: I write to you as a member of the Alliance for Insurance Reform. The Alliance brings together 47 civic and business organisations from across Ireland, representing over 55,000 members, 700,000 employees, 622,000 volunteers and 374,000 students in highlighting the negative impact of persistently high premiums and calling for real reforms that will quickly reduce liability and motor insurance premiums to affordable levels and keep them that way.
Key Contact Details
Peter Boland
ALLIANCE FOR INSURANCE REFORM, TEL: 086 826 6036, WEB: insurancereform.ie, FB: /insurancereformireland, TW: @InsuranceRefIre
Nick Ryan
BHP Insurance, Business Development Executive, E nryan@bhpinsurance.ie, DD01 409 2627 T 01 427 7600