PPN Secretariat
Membership of the Secretariat
Sligo Public Participation Network has a Secretariat of nine members.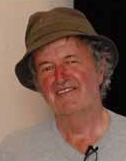 Michael Bell – Environment Seat
Michael Bell has been a member of the Secretariat for the previous six years.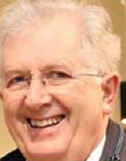 Pat Benson – Community & Voluntary Seat
CADRA is delighted to nominate our member for a position on the LCDC. Pat has wide spread experience of working at both Local and National level across voluntary and statutory groups. He is passionate about the need to have local volunteers views inputted to all decision making. He has assisted our group with successfully achieving many projects in our Community and his contribution has always been focused on ensuring volunteerism is recognized. He is committed as a voluntary (unpaid) worker to represent the small voluntary groups and ensure such groups are rewarded for their voluntary efforts to develop communities and make them a welcoming and safe place to live.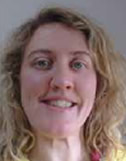 Lisa Moore – Sligo Strandhill MD
Lisa lives in Sligo and has been based in Sligo town for almost 30 years, and has degrees in Psychology, Geography and a MSc in Psychology. She started her community development career in Special Olympics Basketball in Sligo, as secretary, coach and athlete protection officer and has been an active member of St Anne's community games; the Community Games executive committee; Sligo Rowing club as a recreational member; the Rowing Club and Sligo Rugby Club.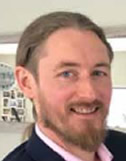 Brendan Lynch – Social Inclusion Seat
Brendan Lynch is a mediator, facilitator and lecturer who is actively involved in various community organisations in Sligo. Previously he worked as a Financial Advisor and an Insurance and Investment Manager with Bank of Ireland. He left this industry determined to use his abilities to serve his community. He retrained in mediation and conflict resolution, and as a facilitator, and is now the coordinator for Sligo Community Mediation Services. He is also Treasurer for Sligo Foróige and serves on the board of a number of community groups. Brendan is passionate about building healthy and sustainable communities where people have an opportunity to realise their gifts and to thrive.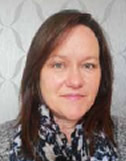 Jean Finnerty – Community & Voluntary Seat
Appointed to the Board of Directors of West Sligo Family Resource Centre in 2020, Jean is passionate about community development and is driven by a strong sense of social justice, need for equality, social inclusion and the importance of empowerment. She is currently studying a part-time BA in Social Care in NUI Galway. Jean was a founding member of Kilglass Foróige Club in 2018 and is Club Leader for the past year. In February 2021, Jean was elected Chairperson of Sligo Foróige District Council. In February 2020, she began volunteering with ISPCC Childline. Jean and her husband have 7 children, ranging from 7 – 23 years of age. Having concentrated on raising her children for the past number of years, Jean feels the time is now right for her to become more involved in local projects and to help advocate for those who need support from their community.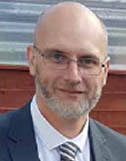 Mark Kupczak – Ballymote Tubbercurry MD
I have been an active member in various community groups and voluntary work for many years. I was a founding member and still currently a volunteer leader for Coolaney Foróige club. I currently sit on the board of directors for Coolaney Development Company, the Sligo Travellers Support Group and actively involved with the Sligo Foróige District Council. passionate about helping to create a healthy and inclusive society where all can thrive. Being involved in advocacy and family support work has given him a deep understanding of the issues facing community groups. Having achieved a degree in Health and Disability through St. Angela's College in Sligo, I recently completed my Master's in Leadership and Management in the Community and Public Sector. I decided to join the PPN secretariat to gain more knowledge and understanding of the structure, and from that pass on the information to the different groups involved in the Sligo area to make a stronger network.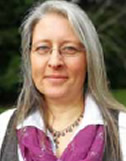 Pippa Black
My education was in Law and Sociology and I have always had an interest in public life. I was drawn to the PPN because of what it represents in terms of participative democracy. I feel like we all have a responsibility to roll up our sleeves and get involved and I'm not letting myself off the hook for that. As anyone who has heard me speak will have noticed, I was born and raised in New Zealand. Both my husband and I are of Irish and Scottish descent and we felt drawn to this part of the world. We have lived in County Sligo since 2008. Our four children are all home educated and most of my extra curricular work was in facilitating home education meet-ups and lobbying for home educators but, with only one still at home now, I have some time to put into other activities. I have also been a member of my local writers group since 2009 and from my experiences there, I have facilitated writing groups in a wide range of other settings. When I learn something new I like to use what I have learned to give others a hand up. Life has taught me that diversity is just as fundamental to human society as it is to ecology. We don't just need to respect diversity, we need to nurture it. Every individual voice matters and makes our society stronger. This is why I was honoured to accept my nomination to SPC1: Housing and Corporate under the Social Inclusion College. I have very much appreciated the training the PPN has given me since I took up that role. In order not to let that investment go to waste, I agreed to stand for the secretariat. At the start of this term I am feeling very positive about the group of people who comprise the secretariat and I am very much looking forward to working together. I hope we will be able to engage well to effectively work for the PPN plenary as a whole.
The work of the Secretariat includes:
coordinating and implementing the work of the PPN
devising and coordinating the activities of the PPN
ensuring good communication structure with the PPN membership
Work closely with PPN Staff to enable them to deliver the PPN objectives
promoting the work of the PPN
overseeing the PPN representatives and their work on committees
To read the Agendas and Minutes, CLICK HERE