Community Consultation and Research
Throughout it's core operation, Sligo PPN attempt to consult and engage with the community along the way. We are working to create a research repository which evolves and reflects the changing needs and priorities of the Sligo community.
We aim to utilise this consultation information in a  number of ways;
To inform the PPN work plan and the types of supports we offer to community
We share the information with key organisations to help them with their own planning and programme development
We make this information available to the public for them to use as evidence for funding applications, but also to direct their own local planning
We share with the Department of Rural and Community Development to help inform national programmes
Below are the data / reports received from a number of our consultation processes
Health and Wellbeing
Sligo Vision For Community Wellbeing
Wellbeing is an increasingly common term that can describe wider conditions than good physical and mental health, which we need as individual and communities to have a better quality of life, a healthier environment and increased prosperity.
Some of these are things that we can easily measure, like the number of pre-school places, or the speed with which an ambulance can get to a sick person.  Others are less easily measured, such as our pride of place, our heritage and the way in which we all look after each other. All aspects of wellbeing are connected to each other.
What is Community Wellbeing?
The Vision for Community Wellbeing acts as a guiding vision for everything done by the network. It's a benchmark for PPN Representatives and the Secretariat – feeding into policy decisions and planning activities. It's a shared vision for the well-being of our communities for this and future generations.
Personal wellbeing is defined as when our "basic needs are met, …people have a sense of purpose, … they feel able to achieve important goals, to participate in society and to live the lives that they value and have reason to value" (National Economic and Social Council, 2009). It's also directly linked to physical and mental health.
So, a community with high wellbeing would be one where all people have:
a strong sense of belonging and identity;
opportunities to work individually and together for the common good;
are able to support each other through different life stages;
access the services they need;
live in a positive environment;
and are able to participate in the making the decisions that affect them.
Since our actions have impacts for the future, this involves considering the wellbeing of future generations as well as ourselves
To inform the development of Sligo PPN's Vision for Community Wellbeing, extensive consultations were carried out to encourage as many member groups as possible to take part.
Masters Index
To inform the development of the PPN's Vision for Community Wellbeing, extensive consultations were carried out to encourage as many member groups as possible to take part. This document sets out all the inputs received during these consultations.
Thematic Issues Document
This document sets out the principal themes and significant issues raised by the Sligo community that need to be addressed within the County. It pulls together all the inputs received in relation to each of these issues in order to more fully describe the relevant policy needs.
This information session is an introduction to some of the core content of our wellbeing consultation.
Dr Harriet Emerson gives an overview of key findings and explores with us how the data can be used by groups and organisations to support funding applications, strategic planning and programme development.
Climate Change and Environment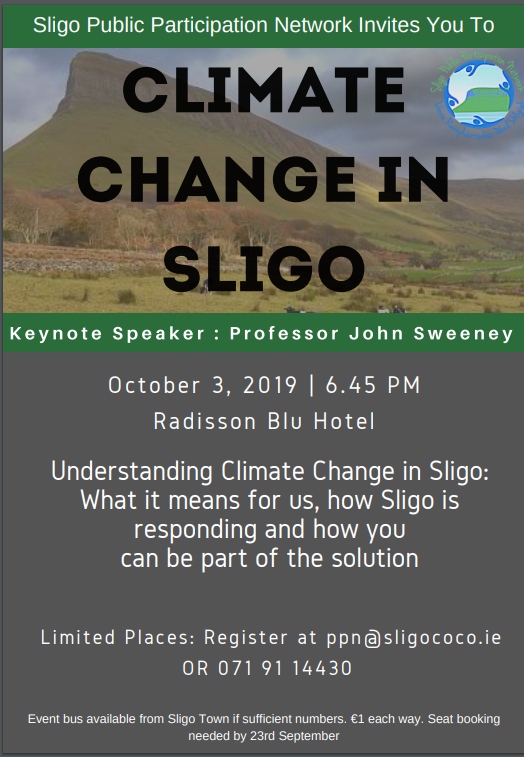 Sligo PPN Climate Change Seminar
In 2019 Sligo PPN hosted a Climate Change Seminar with Professor John Sweeney, focusing on the impacts on Sligo and the North West.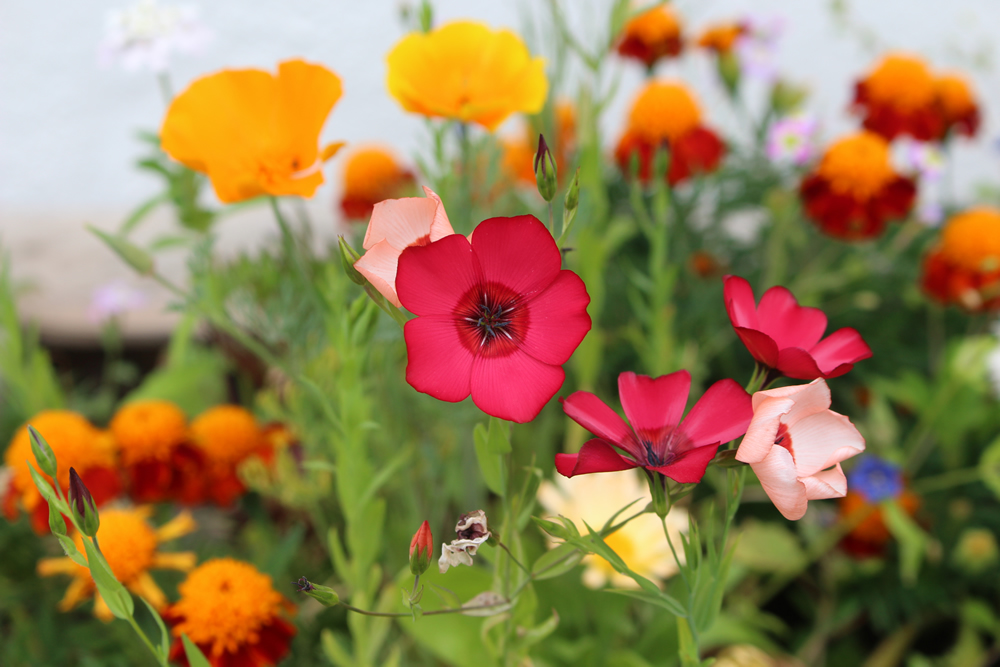 In 2019 Sligo PPN worked with Sligo Environmental Network and the Sligo Environmental Reps to create a survey aimed at trying to gauge the public understanding of Climate Change and how it might impact life in Sligo.
Climate Conversations
In April 2021 Sligo PPN took part in a pilot community consultation process to inform the new national Climate Action Plan. The event was in partnership with the Department of Environment, Climate and Communications (DECC). The consultation was open to PPN members and members of the Sligo Climate Change SPC.
Community Issues
Community Group Insurance
Sligo PPN were made aware of the increasing impact of rising insurance premiums on community group operation. The PPN conducted a national survey with PPN members to assess how insurance costs were affecting service delivery and continued operation. Nearly 1000 groups took part.
Community Concerns on Brexit
The PPN groups in the North West undertook a piece of research with community groups who would potentially be impacted by Brexit.
Community Re-Opening Post Covid-19
In 2020 Sligo PPN undertook a survey of member groups to try and find out their main concerns about re-opening their services. The findings were shared with Sligo County Council, Sligo Leader Partnership Co and Sligo Volunteer Centre to try and put in place a suite of responses that gave groups more confidence to begin the process of starting up their invaluable services again.
Sligo PPN 2020 & 2021 Needs Analysis
Sligo PPN works to ensure that it's core supports respond directly to the needs of the community sector. Each year we undertake a needs analysis so that we can ensure our annual work plan reflects changing and emerging community needs. We also share these findings with key partners who are in a position to respond directly.
Read the findings of the 2020 Needs Analysis
Local Submissions
In 2020, Sligo PPN made a submission to Sligo Corporate Plan. This submission was a collective one based on consultation with Sligo PPN representatives.